Announcing Maia
Posted on Fri 25th May 2012 10.24AM
I'm proud to announce Maia, my new game.

I have been playing with the idea of making my own god game for a half a decade now. The genre has always been an obsession of mine since the Amiga period (well in my case Acorn). Bullfrog games defined my childhood. Its surprising its taken me this long to crack and commit myself to making one!

I hope to make this an interesting, ongoing, long term project that can evolve and expand. The ground work of design is already fixed, but will likely adapt based on community feedback.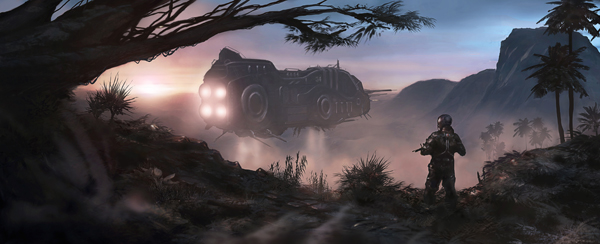 The game is currently in alpha. I have written a sophisticated graphics engine that can deliver hundreds of thousands of lights and a layered compositing pipeline to create the visuals that I think the game deserves.

I have hired the best concept artists I could find and have had them visualise my thought processes and create some amazing artwork. Its really stunning to see what they have come up with, I can't wait to show you.

I hope the PC gaming community will help me finance the title through alpha funding. I will start offering preorders soon to help subsidise some of my costs. More funding will allow me to bring in the best talent I can to make this game amazing.

I'll be posting more soon.

Happy Towel Day!

-Simon
(
5
) comments :
Comment by Haze2k1 on Sat 26th May 2012 1. 24AM
Can't wait for this :)
@Haze2k1
Comment by Sir /\strix on Sat 26th May 2012 10. 55PM
Love the idea that you're going for with this, and can't wait for the alpha, just want to say that when you can, screen shots would be amazing.
Comment by Kenjara on Fri 15th June 2012 9. 57PM
Sounds great, looking forward to hearing more about it.
Comment by Zahni on Tue 3rd July 2012 12. 19PM
Sounds fantastic. I definatky think you should put this on Kickstarter!
Comment by Balthazar on Sun 8th July 2012 5. 12PM
Yeah, the kickstarter is definately must be used to speed up development process!
Comments have been disabled.