Momentum
Posted on Wed 17th October 2012 12.00AM
Big news! We are planning on releasing our first alpha in mid-january! This will be a basic game-play prototype and tech demo, a few game mechanics will be fully functional, and there will be lots of interesting features to check out and play with.

The alpha release will be carried by several big name digital distributors but also be available for purchase right from the site. Get on the mailing list to be notified the second we go live!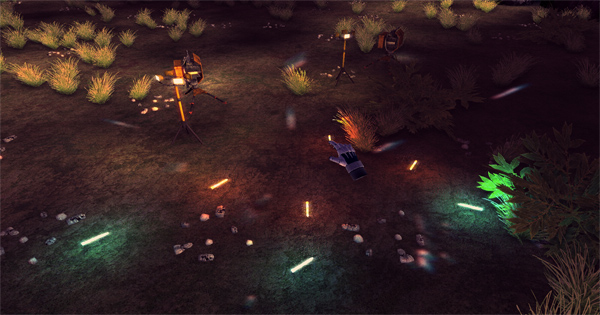 To help us achieve this I am going to open up funding at the end of the month! I wont say what yet as it's not 100%, but it's going to be big! Here's a clue: The game featured prominently in an interesting Edge article last week.

Using that funding I hope to employ another artist or two and a programmer on the project to help move things along towards the alpha. There's lots to do, and few extra pairs of hands would get things chugging along nicely.
(
1
) comments :
Comment by OrtwinS on Thu 18th October 2012 12. 56AM
Very nice!
Congratulations on getting this far. Untill now, Maia has only been a 'collection of render previews, concept art and a few 3D models', tied together with the general idea of base-building/managing gameplay.
I'm excited to see this becoming something real in the near future :).
Comments have been disabled.