The Steam launch.
Posted on Wed 11th December 2013 5.05PM

Seven days ago we launched on Steam early access. It has been a frantic hundred hour week and finally the dust is starting to settle. Eight hundred emails answered, many more waiting, forty patches distributed, two hundred gigabytes of content uploaded and ten thousand lines of code hammered out. Phew!

We chose to release a public alpha at a very early stage in development. Effectively, we put out a work-in-progress, a detailed proof-of-concept that would give people a unique insight into how we're building the game. Releasing such an early build was a risk, but I still strongly believe in community driven development and the launch has definitely vindicated my thinking. We've completely transformed the game since release and it's entirely thanks to you guys! I really want to thank everyone who took to the forums, and email, and who submitted their problems, their feedback and their ideas.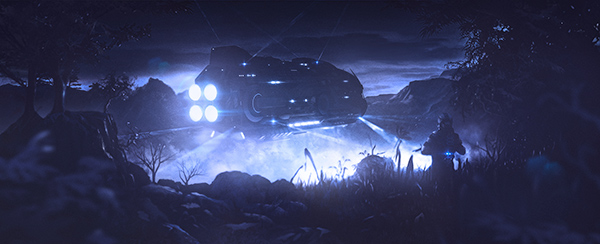 The launch exceeded all our expectations, in fact it blew them away. We certainly didn't expect to be featured on the front page of Steam for so long. We spent several days outselling games like Assassin's Creed and Call of Duty at one point we even became the #2 seller.

In just four days Maia received enough alpha sales to budget the game to completion. We have now grossed over half a million dollars in backer funding. It's something I couldn't have imagined two years ago when I first started tinkering with the idea of an alpha release.

There are still some fairly obvious problems with the game, but feedback so far has been strikingly positive and it's been fantastic to watch an entirely new audience get excited by Maia and its future.

Development is going well and there will be new patches over the weekend, fixing some of the more egregious AI bugs and quirks that we have left. I've also posted a rough feature list of some of the updates you can expect up to version 0.50. I'm planning to continue our rough fortnightly release cycle so you'll never have to wait long for new features. I'm super-excited to finally start on the alien wildlife!

Finally, I just want to thank the whole team for their hard work on the game and helping out with the launch.

Now, I think it's time for a beer!

Cheers

-Simon


No Comments.
Comments have been disabled.