Daily Development Log 02.03.2015
Posted on Mon 2nd March 2015 12.00AM
It's the start of a new week at Machine Studios!

Over in Germany, Ruairi has been creating a priority list of known potential bugs and critical issues for Simon to fix before Rezzed and 0.48. Especially focusing on issues that hamper early and mid game interactions and game play, as we want to make sure you have the best experience possible with the game, even in alpha.

He's also been cleaning and updating the issue database so we can post it to the forums and update everyone on specific issues. It's important to us that we are open and honest with our development process and access to raw up to date information is a critical part of that.

Simon has also been accessing the bug list to find the biggest issues we can fix to dramatically improve the game for the next release.

He's also completed the new timer for when you can call down colonists from orbit. Allowing the player to know when they can request more colonists instead of waiting blindly. The "Call Capsule" button will now be greyed out until it is usable rather than hidden, as many people thought it disappearing was a bug.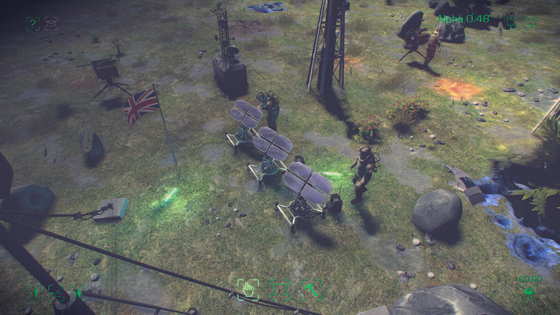 He is now tidying up the games UI to reduce the amount of visual clutter, and to increase the amount of information offered to the player. An extension of the colonist email system will queue up waiting messages and let the user dismiss them without reading them and also present research in a more easily digested manner.

Over the last week or so Leanne has been using a place holder gun model to animate with. Today she parented the final gun model to all the female handgun animations and is working on animating individual fingers in the animations, for that final bit of detail.

Meanwhile I've been making a list of articles that have featured us in the past. This is so we can contact them about the 0.50 update. We are also still looking out for cool new YouTube content creators or Twitch streamers who might like a press copy of the game to play on their channel. Contact us for details!

-Caroline, Simon and the Team

No Comments.
Comments have been disabled.