Development Log 30.03.15
Posted on Mon 30th March 2015 6.27PM
Hey!

It was great meeting so many of you at EGX Rezzed 2015. The Machine Studios team had an amazing time showing off the game and seeing how players reacted to the latest build. We were really happy to see so many people playing for long periods of time. One person ran in at 11am on the Friday and played for over 2.5 hours! The glowsticks were also a hit, all the players looked like they were heading off to a rave.

The venue was really nice. There was a lot of light and fresh air which made a refreshing change from being in a dingy convention hall.

I think the rest of the team agree, it would have been great to have a chance to look around the other games on show, but we were extremely busy. We also got to meet a lot of YouTube content creators and streamers who were really interested in the game. (If you are also interested in creating online video content of Maia let us know!)

We had a great time after the event each night too. On the Friday we went out for sushi. I had never had sushi before so it was interesting, even so, I don't think I'll be rushing to have it again. Ruairi ended up getting super late night ice cream, which he now advises against. After Rezzed was over we went to Loading Bar where the extra glowsticks came in handy. Whilst there we played games, listened to music and chatted to some awesome people.

You may have spotted our friend Hugh Jeremy filming us at Rezzed. Hugh is working on a short video about Machine Studios and our time at Rezzed. He is currently busy editing it together, so expect some new video content soon!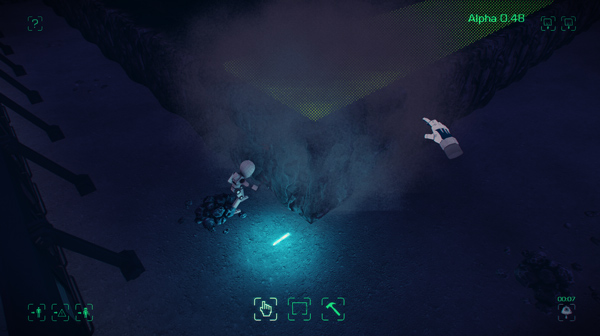 One of our biggest takeaways from Rezzed was accessibility. The first thing we did when we got back to the office was look at how Maia might be more or less accessible to people with different impairments and ability levels. We evaluated Maia using the Game Accessibility Guidelines.

There's a lot of things we need to think about improving. The first thing Simon started working on was being able to turn the text effects off. This makes it clearer for people how have difficultly reading. There will also be further amendments made that make the text even clearer, such as a dyslexic font option. We will be posting our list of ways Maia is accessible soon. The team here are always interested in your input on subjects like accessibility over on the forum.

Over the last two weeks Simon has been polishing up the game and fixing multiple bugs that we encountered on the show floor. You can see some of those changes here.

Next week we will be getting a new artist. Look forward to seeing improved art assets as well as more art and design focused development blogs in the future.

-Caroline
No Comments.
Comments have been disabled.